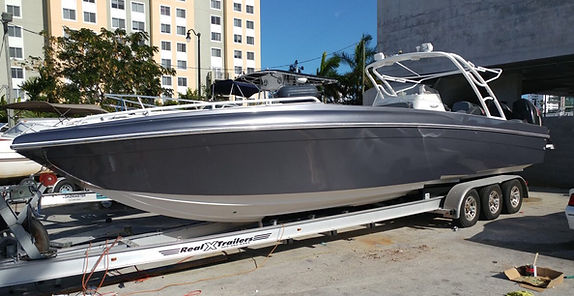 ASK ABOUT OUR YEARLY FULL SERVICE PLAN!
We provide On Site Mobile Detailing Service. We can detail your boat, plane, or RV at Your Home or onsite. We make the process extremely easy and guarantee your happiness. We Give A Detailed Wash To Remove the Corrosive and Damaging Elements.

Why waste your days doing the dirty work ?
We know you work hard for the days to take your vessels with your family or clients.
New Trailer only 36,000 Miles.
Select pricing plan to get more
FSBO LISTING
The unique beauties of the Bosphorus
✓ Listing Fee
✓ Includes up to 100 photos of Boat
✓ Featured on our Sites w/Description
✓ Featured on Boat Trader/w Agent Representation
✓ Featured on CTYachts.com Homepage
✓5% to Buyers Agent (Optional)
Standard
The unique beauties of the Bosphorus
✓ Listing Fee
✓ Includes up to 100 photos of Boat
✓ Featured on our Sites w/Description
✓ Featured on Boat Trader/w Agent Representation
✓ Youtube Video/ Virtual Tour
✓ 5% to Buyers Agent upon Sale Listed Until Sold
Premium
The unique beauties of the Bosphorus
✓ Listing Fee
✓ Includes up to 100 photos of Boat Featured on our Sites w/Description
✓ Featured on Boat Trader/w Agent Representation
✓ Featured on CTYachts.com Homepage & Network Virtual Tour
✓ Escrow Services/ Handling Sale and Showings 10% Upon Sale